(Luigi Cozzi, 1989)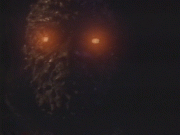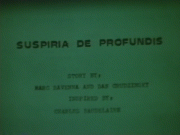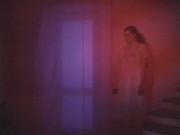 If there was any indication that the horror movie was done for in late 80's Italy, this is it. Luigi Cozzi's tribute to Dario Argento is amusing in its ineptitude, and anything but frightening. Caroline Munroe has a small part in this, but is sadly underutilized.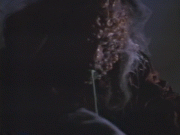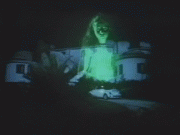 The story's about an actress named Anne, who has just been given the lead role as Levana, a powerful witch (Levana was obviously inspired by the Three Mothers, Mater Suspiriorum in particular). Unknown to the cast is that Levana is real, and has been awakened from her exile/ slumber/ whatever to wreak havoc on the production and all involved.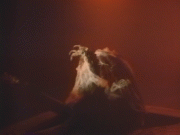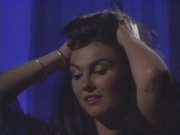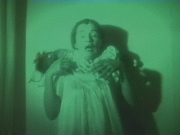 The movie has a lot of gross-out moments, and there are copious amounts of slime and other bodily fluids on display here. Cozzi has never been shy with the grue, and it's great to see him resurrect the "exploding stomach" gag that made Contamination semi-bearable. The plot, of course, is full of holes, nonsensical bits, and other unexplained phenomena. I would definitely recommend having a few before popping this in! As previously stated, this was influenced by Dario Argento's work, especially
Suspiria
. The color scheme is in rich blues and sickly greens, which lend a surprising amount of atmosphere to an otherwise mediocre production.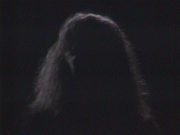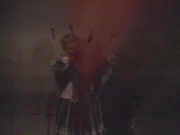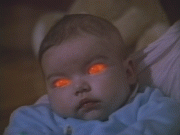 As with many of the titles on here, this is difficult to track down. You can purchase burnt copies through various websites, but there has never been an official DVD release. Recommended for group viewing.