(Dario Argento, 1977)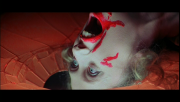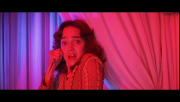 Suzy Bannion (Jessica Harper) flies to Freiburg, Germany, to attend a prestigious dance academy. The night of her arrival, one of the students is brutally murdered (in one of the grandest opening murders ever!), and Suzy soon finds herself forcibly moved into the academy as a boarder.There she meets fellow American Sara (Stefania Casini), a girl of nervous predisposition who informs Suzy that she believes the school may be run by a coven of witches. Before long, Suzy also comes to believe that the teachers may be hiding a rather nasty secret, and it's hidden deep inside the school.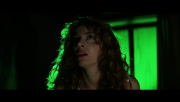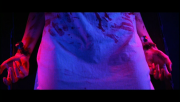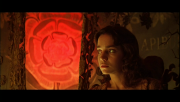 Supiria is rivaled perhaps only by Black Sunday as the quintessential Italian horror film, and it's no wonder why. When released in 1977, there was no other film like it, and to date no horror film has been able to reproduce the experience that is Suspiria. Technically speaking, it's a beautiful film. Muder is portrayed artistically and attractively, and each set piece is a a breathtaking short horror film in itself. Dario Argento's camerawork, compositions, and psychedelic lighting schemes pair well with the Art Nouveau and Baroque-inspired sets and Goblin's crashing electronic score to create their own frightening universe, the likes of which might well blow newcomers' minds, if not baffle them entirely. Be prepared for ballet, barbwire, maggots, and murder. The Euro Horror standards of red paint for blood, somewhat stilted acting, and occasional moments of pure nonsense are all at hand, but not distractingly so, especially for fans of that subgenre.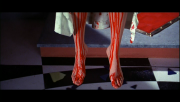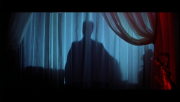 Suspiria was actually written by Dario Argento
and
his then-wife
Daria Nicolodi
, based on a story that Daria's grandmother had told her as a little girl, as well as Dario's found elements from Thomas De Quincey's "Confessions of an English Opium Eater". According to Dario, the intense colour scheme in the film was inspired by Disney's Snow White and the Seven Dwarfs", though one can see a touch of Mario Bava's influence on the lighting as well. It truly is a fairy tale for adults that stretches the limits of reason and credibilty, and succeeds in doing so as it has its own nightmarish logic and rules. To sum things up, I highly recommend Suspiria, especially to first-time viewers of Italian horror films. It never grows old with repeat viewings, either.