(Riccardo Freda, 1971)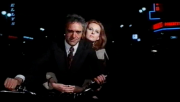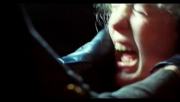 A woman, disfigured by acid, is found with her throat slit in the trunk of Swiss Ambassador Sobieski's (Anton Diffring) Rolls Royce. Inspector Lawrence is called to the scene and begins questioning Sobieski and his staff of shifty individuals. When this leads only to dead ends, he hires former police detective John Norton (Luigi Pistilli), a man still suffering from the guilt of a past tragedy that ended his career.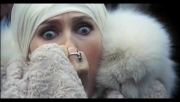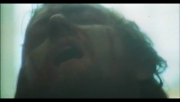 Shortly after a threatening exchange with the ambassador, his mistress, a nightclub singer, is found dead in her dressing room with her throat cut. Sobieski's daughter Helen (Dagmar Lassander) runs into John outside the club in the ensuing panic, and he escorts her back to the embassy. By unorthodox means, and with help from his quirky, mystery-loving old mother, John continues his investigation, but soon finds the lives of his nearest and dearest threatened by the acid-wielding madman. So whodunit? Was it the busybody maid? The secretive, sweaty butler? How about the light-sensitive chauffeur, or the ambassador himself? Or was it Mrs Peacock in the library with the lead pipe?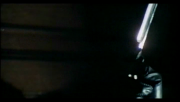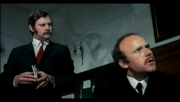 Freda's first giallo, TIWTTOF, was obviously inspired by the then-recent success of Dario Argento's
The Bird With The Crystal Plumage
. Among the parallels are the use of an animal in the long-winded title, the black gloves and razor, a sinister redhead, and even a silly being-shaved-with-a-straight-razor scene. In fairness, though, Brian De Palma must have seen this, or at least it's ending, prior to making Dressed To Kill.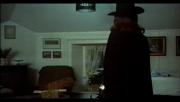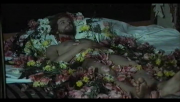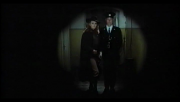 All the trademark Freda-isms are present in TIWTTOF, from the kooky camera angles to the messy, though unrealistic, gore. There's a fair amount of the red stuff here, a decent amount of action, and a cringe-inducingly mean ending that includes elderly abuse and underage nudity (talk about opposite ends of the spectrum!). It's too bad the entire film couldn't keep this pace; there's far too much investigation and chatter going on to keep one's interest for long.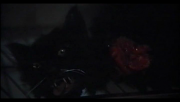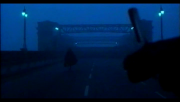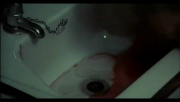 The humor also detracts a fair bit from what suspense Freda was hoping to create, though it does give Norton's mother and daughter enough substance and sympathy to make the viewer fear for them. It's not a bad giallo, but definitely not the best place to start.It has yet to have a north American DVD or BluRay release, but I'm keeping my fingers crossed because *shhhtttt, don't tell ANYone!* I actually kinda like Freda's films. So sue me.