(Mario Mancini, 1972)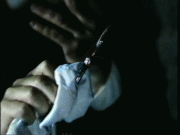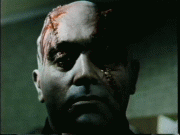 Professor Schwartz has just perfected a serum that will significantly delay or even eradicate the rejection of transplanted organs. He keeps it in the fridge. The night before he is to perform a heart transplant on a young lady, the serum is stolen; as a result, she dies. Her brother, reporter Karl Schein, begins an investigation into the theft. A comparison of notes with the police tie the theft to a recent string of murders in which the victims have had internal organs removed. Strange, but it plays out more like a Jack The Ripper giallo than a Frankie flick to start.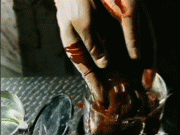 Already known to the viewer is that Dr Otto Frankenstein is responsible for the missing organs and serum. His creation, Mosaic, requires regular transplants as his new organs are always rejected. Mosaic's brain is also in the process of decomposition, which results (apparently) in bursts of murderous rage directed mostly at strippers, hookers, and the homeless. Karl and the police are first led to Otto's niece Sonia (Dalila Di Lazzaro), then to Frankenstein himself.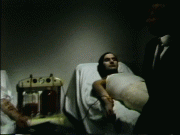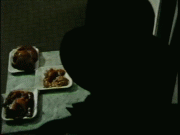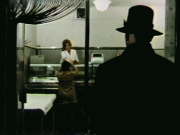 Even with a reporter, the police, and the other doctors getting too close for comfort, Frankenstein continues to patch up his creation... only to have it turn on him and run amok for the last bit of the film! How's that for gratitude?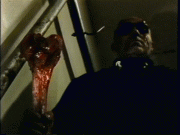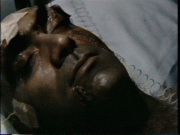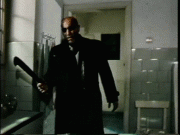 This is a tasty little nug, with gore aplenty and enough necrophilia to raise the dead (haw..get it? ya, I know...) In what other Frankenstein movie does the monster rape someone? Ok, I'm sure there are others, but...Don't even pretend to throw your hands up in horror! You should know how tasteful and subtle these films REALLY are! The cast, though woefully unattractive (with the exception of Ms Di Lazzaro, who was later cast in Flesh for Frankenstein and The Pyjama Girl Case), provide even acting throughout. Far from a perfect film, but it's already become another of my favorites. It's also easily obtained online, on Amazon anyway.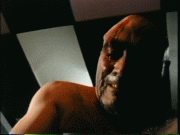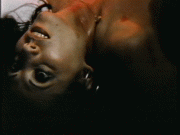 Buy It