(
Riccardo Freda
, 1972)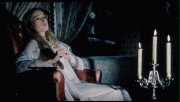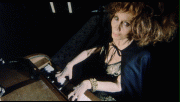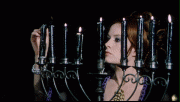 Riccardo Freda is a director one either loves or absolutely deplores; there is no grey area. I, the former, adore his wacked-out camerawork, dark compositions, and campy special effects. Tragic Ceremony, though, seems to suffer for its overly long running time and convoluted story.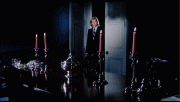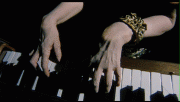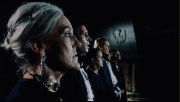 Four hippies, including Camille Keaton, run out of gas in the middle of nowhere. They invite themselves into a mansion where, unbeknownst to them, a black mass is being performed by a bunch of seniors in the cellar. The black mass is interrupted when one of the hippies kills the woman leading it, which results in a complete bloodbath as the remaining disciples kill each other in an insane fit.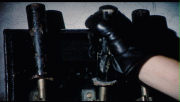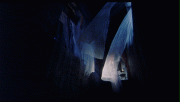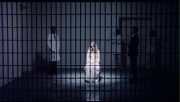 The hippie group escapes and tries to hide out at one's parents' house, but are turned away. They eventually find a place and, while watching television, discover that the police are looking for the murderers. While hiding out, they start to die off in various ways. If you want to sit through this, I won't give the ending away.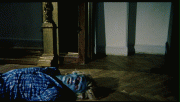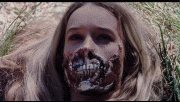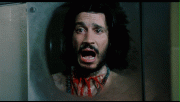 The story is a mishmash of horror elements, and includes a cursed necklace, a ghostly gas jockey, a black mass, Manson-style murders, Giallo scenes, and possession. This seems to have been a trend with Freda's horror output, and one that some might not like. Others may enjoy the feeling of disconnection it evokes.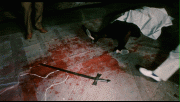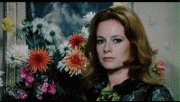 As I said before, my real problem with Tragic Ceremony was its length. They could have trimmed quite a bit of footage. Despite that, it does have its charms. It features one of the BEST head-splitting scenes in the Euro-Horror pantheon (and one of the crummiest beheadings!) and a lot of red paint. The camera angles in some scenes have that 60s Batman tilt to them, and the groovy soundtrack makes this a semi-bearable Gothic experience. Camille Keaton looks her usual traumatized self, and genre regular Luigi Pistilli plays one of the satanists. See it later, unless you liked The Iguana With the Tongue of Fire or Murder Obsession.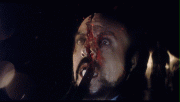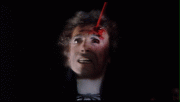 Buy It