(Luigi Bazzoni, 1975)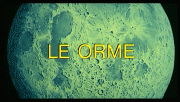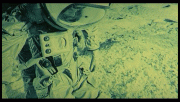 Here we have another of the Top Ten Gialli To See!
Florinda Bolkan plays Alice Cespi, a woman who has strange nightmares about a man being left on the moon as part of an experiment. When she awakens, she is startled to learn that she has been missing for 3 days, and cannot recall anything that might have happened then. Some clues surface in the form of a town named Garma, and a mysterious yellow dress.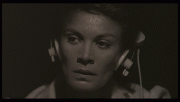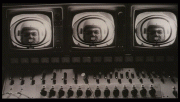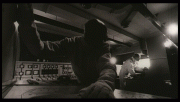 She travels to Garma, and while on the beach meets a young girl (Nicoletta Elmi) who tells her she's met her before, but with a different name. I won't give away much more of the story, as you can see where this is going. Like Barilli's
Perfume of the Lady in Black
, Footprints is masterpiece of paranoia and dread, as we are never sure exactly what the threat is, or it's source. The film moves at a languid pace, but the intrigue and fantastic photography keep one alert.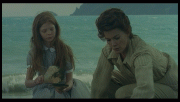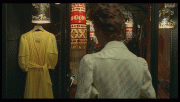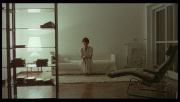 What a look to this movie! If you look at the opening title card, THAT is the color scheme. It predates the 80's Giallo in its use of mostly neutrals tones, which really sets off key items (the yellow dress), or intense scenes (Alice's confrontation at the end). Great use is made of black and white scenes as well. The music is also one of the film's strengths, switching from creepy organ to sensitive classical without being distracting.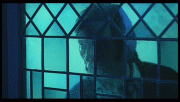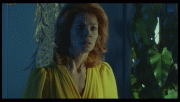 The cast is quite impressive, boasting the likes of Florinda Bolkan, Evelyn Stewart, and Nicoletta Elmi (the creepy ginger girl from so many Italian horror movies!). The acting is much better than in your average giallo, as are the script and story. Fans of the genre may lament the lack of blood and nudity, but true fans will stick it out to see what's really going on. Highly recommended.