(Lucio Fulci, 1980)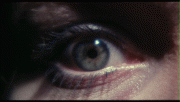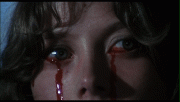 Fulci's second zombie feature, though mostly nonsensical, is quite entertaining. There's more than enough blood, guts, and maggots for the gorehounds out there, but the visual approach Fulci took is what makes this stand out.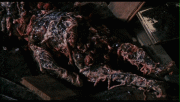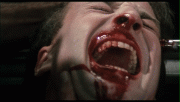 The story is simple: a reporter (Christopher George) and a medium (Catriona MacColl) are on a race against time to close the gates of Hell, which were opened by the suicide of a priest. Their journey takes them to Dunwich, a foggy Lovecraftian town in New England. There they meet up with a psychiatrist, one of his patients, and a recently orphaned boy, all terrified by the reanimated corpses of the recently dead (and a few other Hellish occurrences).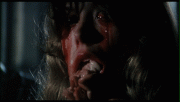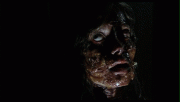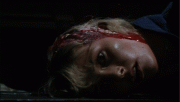 Fulci's knowledge of how to stretch a meager budget was employed expertly in the creation of COTLD. He managed, despite the bad dubbing, numerous plotholes, and tacked-together story, to create something otherworldly and truly creepy. The town of Dunwich is perpetually draped in fog or dust, its streetlights casting small pools of hazy light in the otherwise black street. Some of the homes are completely vacant, and we never meet more than a handful of the residents. Fright scenes are punctuated by a strange combination of noises, from babies crying to maggots squirming and birds screaming. The string and synth score by Fabio Frizzi adds tension to some already unbearable scenes.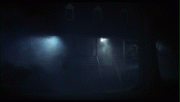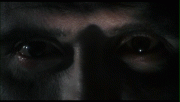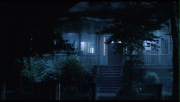 The film's weakness (lack of coherent story or use of logic) is also its greatest strength. Only a few Italian horror movies can be seen as literal translations of nightmares, and this is one. Actions or statements that may seem ludicrous or nonsensical in your standard Hollywood film make perfect sense in Fulci's nightmare. Unexplained events (a rain of maggots, the murder of the village idiot, shards of glass piercing a wall and causing it to bleed, etc) are left unexplained as the film progresses, and are given little consideration.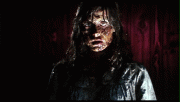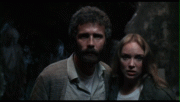 Finally, I must mention the gore; it IS what Fulci did best (besides the Giallo). There are some exceptionally gruesome deaths in COTLD. We are treated to several skulls being crushed until the brains squirt out, a drill through the head (from temple to temple- pretty impressive, even for Lucio), and a girl puking ALL of her guts up. No, really- the intestines and liver and EVERYTHING come streaming out! Not a perfect movie by any means, but there's rarely a dull moment. Recommended for fans of heavy gore and Gothic horror.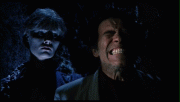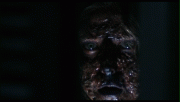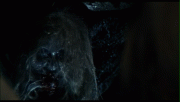 Buy It