(Mario Bava, 1977)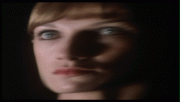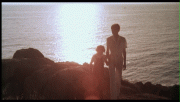 Mario Bava's final feature definitely stands out from the other films in his repertoire. Gone is the over-saturated colored lighting, replaced by a
magical
70's sun that gradually disintegrates as the film progresses. The swinging hipster soundtrack has been replaced by dark, psychedelic music from short-lived prog-rock group Libra. One thing Bava did bring to Shock (besides
Daria Nicolodi
, John Steiner, and Ivan Rassimov) is that psychedelic thing he did so well.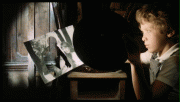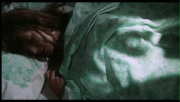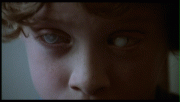 Dora and new husband Bruno have just moved back into the house that she shared with her first husband. She is still recovering from a nervous breakdown, which occurred just after her junkie husband went missing. Upon settling in, her son Marco begins behaving strangely (frightening and threatening her, cutting up her panties- that sort of thing!)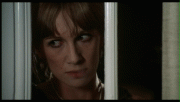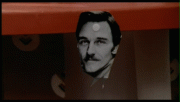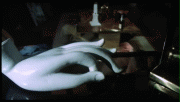 Dora herself starts behaving strangely, having bizarre hallucinations and nightmares, and believing that her son may be trying to kill her. Bruno, of course, tells her that she's been under a lot of strain and needs to relax. All of the incidents seem to be connected with Dora's missing husband, and Marco is starting to behave like him. Someone even hides a razor in the piano keys for her, and sends her flowers in her husband's name.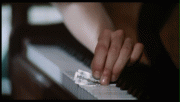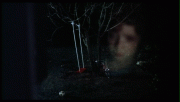 Shock is an excellent example of low-key horror. The story is well-written, the acting is above par for this type of film, and a few of the scares are guaranteed to make you jump.
Daria Nicolodi
shines in this, and is very believable as she goes from "stable again" to "completely bonkers". Bava's camerawork is tight as ever, though some credit does go to son
Lamberto
for his contributions to the direction. Mario always had an eye for lighting and set design, and manages to make even a late 70's living room look like something from an Italian gothic towards the end.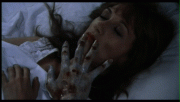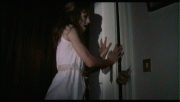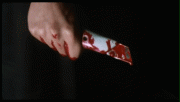 Everything about this movie works for me, from the loopy font in the opening credits to the wonderful downer ending. It's loaded with atmosphere and trippy visuals. The story draws you in and then spirals out of control. Mundane objects like rakes, flower petals, a swing, and even a slinky (!) become menacing as the film progresses; indeed, the entire HOUSE seems to be alive at the end. Hands and mirrors are motifs repeated throughout, which create a uniquely creepy effect. Quite a bit of thought went into the imagery, most of it symbolic of Dora's inability to ever escape her current situation. She dreams her window is walled-over, and that even when safely locked in her room, she is still vulnerable. She even cuts herself while trying to open a bottle of pills as an escape.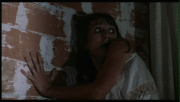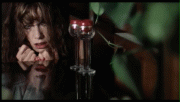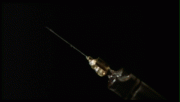 After watching this for the 100th time, I couldn't help but wonder if this film inspired more than a couple directors. Could be coincidence, but when Dora wakes up after having her nightie slashed in her dream, only to find it IS slashed... Nightmare On Elm Street, anyone?
Lamberto
also borrowed a couple images, specifically the box cutter shining in the dark (A Blade in the Dark), and Dora screaming when she discovers a brick wall where her window should have been (Demons).
And then there's the animated furniture...hello, Evil Dead! Highly recommended and easy to obtain, Shock is an essential addition to your Euro Horror collection.
Buy It