(
Riccardo Freda
, 1981)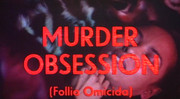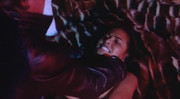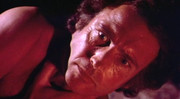 This was Freda's final film, which is a shame as it's one of his best and, despite its many flaws, is an unsung giallo classic with elements of the supernatural and a Gothic sheen.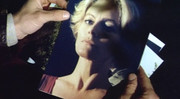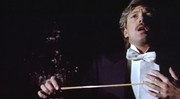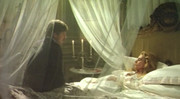 After having spent a number of years under psychiatric care for the murder of his father, Michael (Stefano Patrizi) has become a successful actor. One day, seemingly out of the blue (or on a gust of wind, as it happens) Michael calls up his girlfriend Deborah (Silvia Dionisio) and invites her to come visit his ailing mother (Anita Strindberg), whom he has not seen for some time. There he finds his mother bedridden and unwell, tended to only by the family butler, Oliver. Once settled in , he invites Dr Hanz Schwartz, his gal Shirley, and actress Beryl (Laura Gemser) for a weekend of relaxation and location scouting.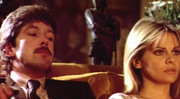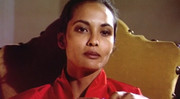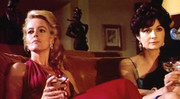 It isn't long before Michael is blacking-out and growing distant from his girlfriend, all the while feeding the oedipal relationship with his mother. When Beryl is nearly drowned in the tub, all signs point to Michael as her assailant, an assumption that is only strengthened after he regains consciousness beside her mutilated corpse shortly after. Dr Schwartz, however, manages to take a picture of the real murderer, and hastens back to the house to contact the police. Does he make it? Do they ever? Watch and find out!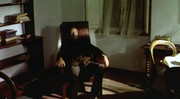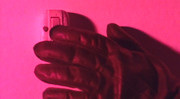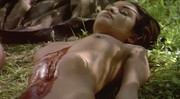 As I've said before, one either loves Freda's films or despises them; there's not much middle ground. On the down side, this film may confuse most viewers with its hodgepodge of a story that touches on elements of murder, religion, superstition, and the esoteric. The story meanders a fair bit, and we are never properly introduced to any of the characters, which makes this a rather impersonal affair. And then there are the effects. Papier-mache zombie masks, rubber heads, plastic skulls, giant fuzzy spiders and bats on strings all put in an appearance in Murder Obsession. In spite of all this, I still find the pros outweigh the cons.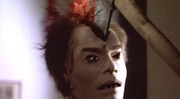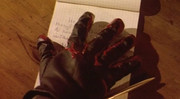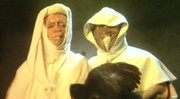 For starters, I adore the soundtrack. It's the same spooky synth score you find in most horror films from the early 80s, but in a giallo! Also nicely integrated are orchestral cues, which add a touch of decayed class to a tale of familial decay.
This theme is further expounded by the dark, rich sets and barely-there lighting which flickers at the hint of thunder. The villa itself is a dark, moldering maze with unexplored crypts and shadowy corners; a perfect setting for murder. The deaths, I mentioned, are quite unconvincing, but are still worth their short screen-time. We get two stabbings, an axe to the head, and a chainsaw to the neck... and a real chicken gets its head cut off in a dream sequence, a scene that might not sit well with some viewers.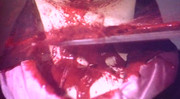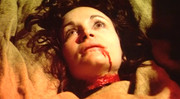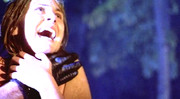 Finally, I should probably expand upon the dream sequence, as it IS the highlight of the film. It was even featured in the old VHS compilation, "Zombiethon", though there's really only two zombies in it. Through a watery, rippling lens we follow Deborah as she runs through the crypts, first pursued by crusty-faced ghouls in robes, then assaulted by wind, leaves, and bats. She gets stuck in a giant spider web, but breaks free and runs through a briar patch, where she is spattered with blood by skulls leaking it from above. She ends up back in the crypt, tied to a large cross (with breasts exposed), and forced to drink blood from a freshly slaughtered chicken. If you're a fan of those old satanic cult-themed movies, you should be all over this! I recommend it, but only for intermediate viewers.