(Ovidio G Assonitis & Robert Barrett, 1974)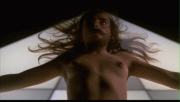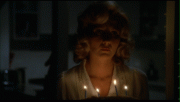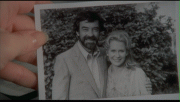 What can I say? In what other Exorcist "tribute" do you get a Blaxploitation soundtrack, the creepy kid from Shock, a guy playing the flute with his nose, AND Gabriele Lavia with a mustache? Kinda like Pink Flamingos, but with puke instead of dog shit. That doesn't mean it doesn't stink though!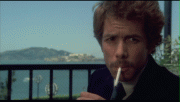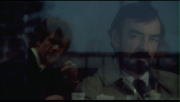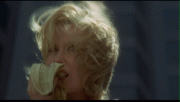 Brit actress Juliet Mills stars as Jessica, a mother of two (with one on the way) who escapes from her first husband Dimitri, a sleaze who promised their unborn child to Satan. When Jessica gets away, ol' Satan himself gets all in a huff and decides to force Dimitri's car off a cliff. He strikes a bargain with Dimitri: find the baby before it's born and he can live.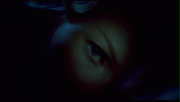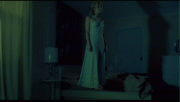 Meanwhile, Jessica and co. are settling in with her new guy Robert (Gabriele Lavia). Robert's quite the card, what with being a big-time music producer with a big-time 'stache who seems irritated by music of any sort. His obsession with fish is also alarming, but is cut short when Jessica flips out and throws an ashtray through his aquarium. This incident is just the first of many DIABOLICAL ACTS! Watch as Jessica picks a banana peel off the sidewalk and starts eating it! Oh, the sin! She also floats out the door at night, gets a serious frog in her throat, and pukes up blood (after which Robert asks her "Do you feel better now?")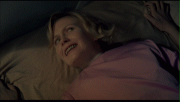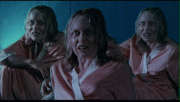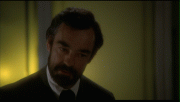 The kids aren't safe either. Their chair rocks at night, and the boy gets bruises on his neck (probably Jessica giving him another overly long goodnight kiss - it's seriously inappropriate when she does!) In the only semi-creepy sequence in the film, the kids' toys and dolls start creeping about- a fact that doesn't seem to alarm them until the floor starts to quake! Oh ya, what happens next? Lots of vulgar language, spewing of green shit, and head-spinning. And then one of the most *tasteless* and abrupt endings in Italo Horror history (up until 1974, that is!)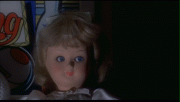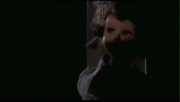 The story was obviously "inspired" by the Exorcist, with a few changes here and there. It's as if the directors knew they couldn't remake The Exorcist entirely, so they created another back-story as an excuse to show the same antics. Apparently it was quite successful when it was released, but due to copyright violations the producers had to pay Warner Bros a good chunk of the proceeds. Technically speaking, it's a well-made film with creative, atmospheric lighting, design, and camerawork. The soundtrack, as previously mentioned, is funky in the extreme. The dialogue, ridiculous as it is, is overshadowed by some truly cringe-inducing overdubs, the kid's voices being the worst of the lot. Yup, lotsa laughs on board THIS sinking ship! All in all, it's one of the better rip-offs.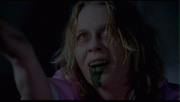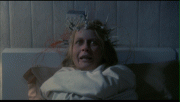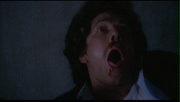 Buy It