(Sergio Martino, 1971)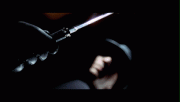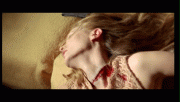 Here we have another excellent example of the genre. It has stylish camerawork, intense music by Bruno Nicolai, Euro-babes Anita Strindberg and Evelyn Stewart, gore (including eyeball trauma!), and more twists than you can shake a stick at.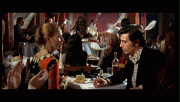 The story concerns one Lisa Baumer (Stewart), who is on her way to Greece to collect the insurance money left after her husband's untimely death in an airplane explosion. Naturally, the money isn't easy to obtain or keep as various shifty characters come after her for it. Mr Baumer's former mistress Lara and her "bodyguard" Sharif seem to be the most intent on collecting the funds as it is discovered that Mr Baumer was going to change his insurance policy to leave everything to Lara just before his "accidental" death. Lisa barely escapes the confrontation with Lara and Sharif with some help from insurance investigator Peter Lynch (the ever-suave George Hilton).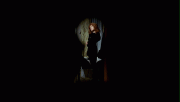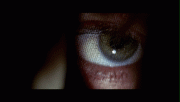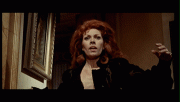 The first major twist occurs when Lisa is attacked and killed in her hotel room by a black leather-clad assassin, who makes off with the money. Along with journalist Cleo Dupont (Strindberg), Peter starts his own investigation into the death and the missing fortune, and the subsequent deaths of those connected to Lisa.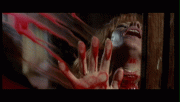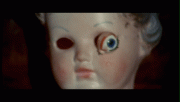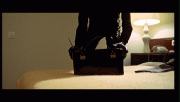 I have few complaints with this film, the greatest of the lot being the cheap effects but, then again, I'm pretty used to it. The acting is decent (watch it in Italian if you can) and the story , which will keep you guessing until the end, is engaging. Sergio Martino created another visually-solid thriller here, and some scenes are reminiscent of early Dario Argento in terms of style.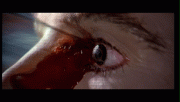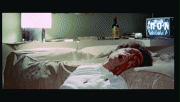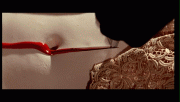 On the same note, one can't help but wonder if Dario was in turn influenced by this film. Lisa Baumer's death smacks of the psychic's murder in Deep Red ('75), and Lara's of Sara's in Suspiria ('77). Not at all a bad thing, as these are all fantastic films, but Sergio has never really gotten as much credit as he deserves for his contributions. Recommended.