(Marcello Avallone, 1987)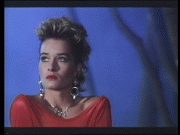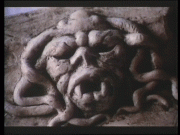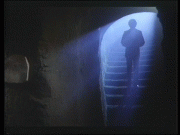 Here's another entry in the pantheon of late 80s Italian horror. It is one of the two horror films ever directed by Avallone, the other being 1989's Maya. In brief, it's about the discovery of a set of sealed-off passages in the catacombs below Rome that lead to an ancient sarcophagus that contains an old Horned God. We'll forgive them, because the good people of 1987 probably didn't know that you shouldn't just go traipsing about the burial place of an elder god. They get angry and such.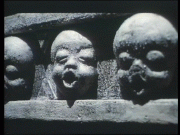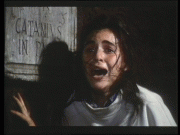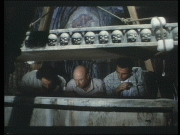 This one is most definitely a guilty pleasure. Even during the opening credits it felt like I was watching some lost, forbidden gem. It has Donald Pleasance. It has eerie synthesizer music and eerie 80s hair. It has wind and fog machines up the wazoo, and even has a monster in a rubber suit!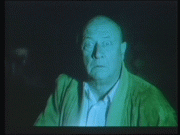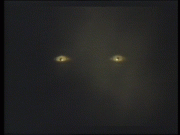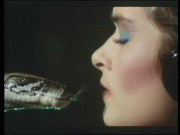 Oh, and the dub job...oi! Other than Pleasance, everyone is a chore to listen to. When one girl gets stuck in a windy tunnel with rats she Gag-Scream_moan-things for about an hour. And then nothing happens to her! At least she could have died after making all that racket!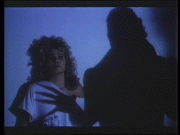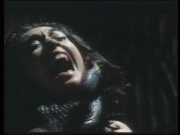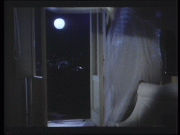 The one thing Marcello Avallone did manage to accomplish with Specters and Maya was to create a genuinely creepy atmosphere and some oddly stunning visuals. Don't get me wrong, these films are PURE style over substance, and are hampered by the usual shoestring budget and lousy acting. But they're funny when they fail and engrossing when they work.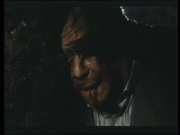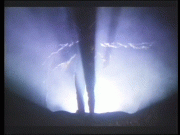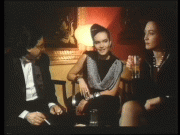 Recommended, though you may have trouble locating it. I admit I bought a secondhand PAL and PRAYED it would play all the way over here in Canada...and it did! Best of luck to you diehards!