(Jeff Kwitny, 1989)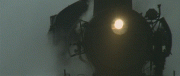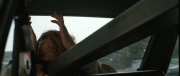 I haven't much to say about this movie. I didn't really love it, but can't say I was ever bored watching it. I've only seen it twice, so maybe a few more viewings will open some of its hidden doors!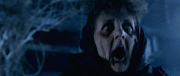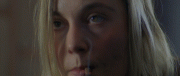 The story is fairly simple. A group of young Americans take a class trip to Serbia to witness some of the local rituals. One of the girls (Beverley, the one with the evil birthmark) has been chosen by the villagers to bear the child of Satan. The classmates escape the villagers' failed attempt to burn them all to death by hopping aboard a passing train. Little do they know that Satan himself has possessed the train! Soon they are running-er...wandering about the train FOR THEIR LIVES!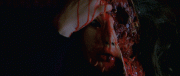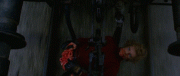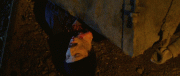 I know, it sounds promising, right? Or am I all alone here? Amok Train features some impressively gory deaths, but they seem to make little sense. The characters are all quite drab and annoying, and the soundtrack is not very memorable. The story also borrows elements from Carpenter's far superior Prince of Darkness. Still, the film moves at a brisk pace (for a movie about a killer train) and is amusing if only for the cheese value. Buy it later, as it's more of an example of how Americanized Italian horror had become by the end of the 80's than a true representation of classic Italian horror.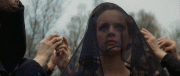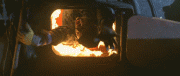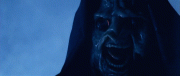 Buy It