(Enzo Milioni, 1989)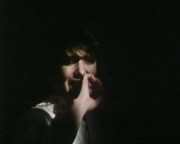 Ahh, another ultra low-budget
Lucio Fulci Presents
film. This is one of the least-interesting titles in the series, and a giallo to boot. It's one saving grace is the violent, gory set-pieces that pop up just as the viewer is starting to nod off. Readers, please keep in mind I watched the unsubbed Italian version (and my Italian is pretty basic), so feel free to correct me if there's anything I misinterpreted!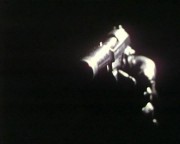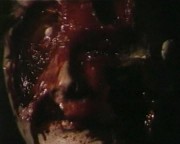 After an afternoon of horseback riding, heiress Ann Moffett discovers the bloody, almost faceless corpse of her husband Larry in the stable. No one, including her psychiatrist, believes her when no body is found. A letter found by Larry's secretary Mary informs them that he's left for a long vacation.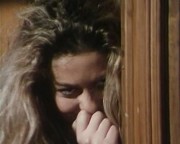 Not long after, a man claiming to be Larry arrives at the villa. This freaks Ann out badly, as he even resembles her missing husband. Things get worse for Ann from there when she gets creepy midnight phone calls from someone else claiming to be Larry, sees maggots and worms where they shouldn't be, and encounters Larry's reanimated, bloodied corpse. Is Ann's dead husband tormenting her, or is there something more sinister afoot?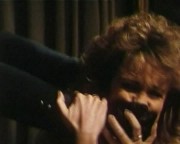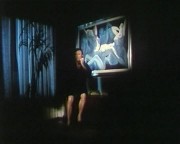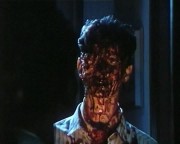 Well, it's a giallo, so it's obviously the latter. Despite the awesomely bloody death scenes, Bloody Moon is a dull, tiresome affair. Everything was pretty standard. The music, cinematography, and acting were all passable, but nothing more. On the other hand, there's some amusingly unsavory elements, the worst of the lot being the incestuous relationship between the stablehand and his somewhat retarded daughter. In probably the most cringe-inducing scene in the film, the daughter gives her dad a bj... shortly before she's shot in the back of the head and his penis is shot off (in closeup no less!). Gruesome, I must say. There's also a nifty beheading by scythe, which was reused in Fulci's A Cat In The Brain, and a face-shooting awaiting the extremely patient viewer. I definitely wouldn't recommend this to the average viewer.