(Sergio Martino, 1972)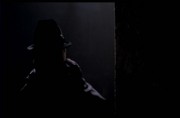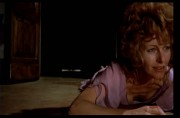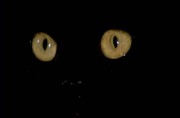 Titled after a quote from one of his own thrillers, YVIALRAOIHTK is Sergio Martino's giallo take on Poe's "The Black Cat". Abused housewife Irene Ruvigni(Anita Strindberg) is routinely tormented by her alcoholic husband, hasbeen writer Oliviero (Luigi Pistilli), and his ironically-named black cat, Satan. When Oliviero's mistress is found slashed to death, he becomes the primary suspect.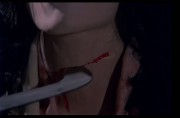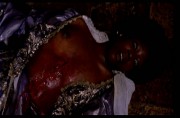 Shortly thereafter, the Ruvignis discover the bloody corpse of their maid in the villa. Afraid to contact the police, they opt to wall-up the body. To further complicate matters, their cousin Floriana (Edwidge Fenech) invites herself to stay with them. Before long, Floriana's true intentions become clearer as she manipulates Oliviero and Irene. Meanwhile, the bodies continue to pile up...
YVIALRAOIHTK (phew!) is just as stylish and erotic as the rest of Martino's gialli, and has a cast of genre greats. It's a beautiful film to watch, and really showcases Martino's trademark look, from the minimal lighting to the voyeuristic compositions and POV shots. There's so many of the leering POV's that one never knows whether the killer's present or we're just allowed to peep in on the sordid goings-on.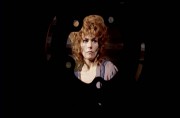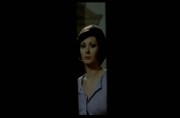 There's a fair amount of gore, as would be expected, but it comes secondary to the story. There's more character development, irony, and metaphor in this film than most gialli, and consequently it seems to run on a bit too long. The soundtrack by Bruno Nicolai is also slow and dreamy, so I'd advise viewers to watch this only if wide awake, which shouldn't be too difficult considering the amount of nudity and lesbianism YVIALRAOIHTK also features. Recommended.