(Mario Bava, 1963)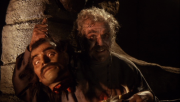 Classic Italian horror, hands down. This triptych of terror by the great Mario Bava is beautiful and horrifying, and stars Boris Karloff, Mark Damon, Michele Mercier, and Jacqueline Pierreux.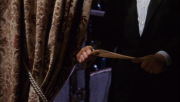 The Telephone
Rosy has been receiving threatening calls from her ex Frank, a dangerous convict recently escaped from jail. She asks her former lesbian lover, Mary, to stay the night and protect her, only to discover that Mary has designs of her own.
A taut little thriller with some genuine surprises
.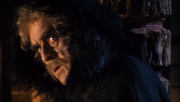 The Wurdulak
Count Vladmir tracks down the home of the owner of a knife found in the back of a headless corpse. There he meets a terrified, superstitious family who tell of the legend of the wurdulak, a vampiric being that feeds on its own family. It seems the family patriarch, Gorca, had gone off to hunt a wurdulak and not returned. The knife found by the count belonged to Gorca, and the family fears that if he doesn't return before the stroke of midnight, he has become one of the undead. Gorca does return, though slightly after midnight. His family hastily, and unfortunately, bring him inside.
This episode is heavy on the atmosphere, and has great performances by leads Karloff and Damon.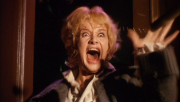 The Drop of Water
Helen is a nurse called in to the home of a recently deceased woman by a rather frantic maid. When Helen arrives, the maid informs her that the deceased, a medium, had died while in a trance. This doesn't deter Helen from stealing a ring from the corpse's finger, though she doesn't possess it for long as the dead don't take theft lightly.
In my humble opinion, this is the best film of the three. The music is eerie, the lighting top-notch, and Jacqueline Pierreux's performance quite convincing. The corpse is pretty freaky too.
Buy it here
.