(Corrado Farina, 1974)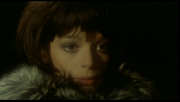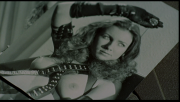 One night, photographer Valentina (Isabelle De Funes) meets a strange woman on a deserted street. The woman, Baba Yaga (Carroll Baker), offers Valentina a ride home. In exchange, she takes one of Valentina's stocking clips, explaining that she needs a personal item from Valentina, though she doesn't say why.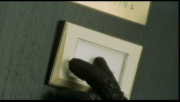 Baba Yaga, a witch much older than she appears, is smitten with Valentina and intends to have her at any cost. As Baba Yaga works her magic, Valentina finds herself less and less able to resist the witch's advances. Valentina's boyfriend Arno (George Eastman) is soon Valentina's only hope of escaping Baba Yaga's sadistic clutches.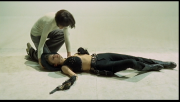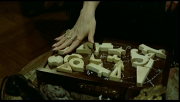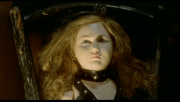 Never a chore to sit through, Baba Yaga is IMO one of the best films the genre has to offer. Calling it a sensuous pop art thriller pretty much sums it up. Everything about the film is right-on; the groovy soundtrack by Piero Umiliani, the gorgeous lighting and camerawork, clever editing, and fine performances by Baker, Eastman, and De Funes. I really liked how certain scenes were intercut with black and white still photographs, giving the film that pop art quality.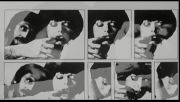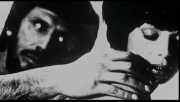 The story itself would have been considered highly subversive at the time of its release. Lesbianism, fetishism, witchcraft, s&m, racism, and Nazi death squads all make an appearance herein, and never detract from the soft, sensuous feel of the film. Highly recommended.
Buy it here
.