(Marcello Aliprandi, 1976)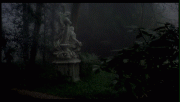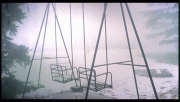 This beautifully shot film tells the tale of a Camilla, whose son Martino has an imaginary friend named Luca. What bothers her is that Luca was the name she gave to a child lost during pregnancy, and "Luca" seems rather protective of her. It's a rather basic premise that would be stretched to the point of tedium were it not for the moody soft-focus camerawork by Claudio Cirillo.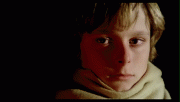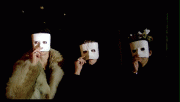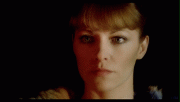 As a slightly dry ghost story, A Whisper In The Dark works. True, there are some rather cheesy and NOT frightening moments (the frog in the tub is a hoot!). On the other hand, a few scenes are tense or...haunting? The small noise made when Camilla and the nanny are home alone raised the hairs on the back of my neck! And somehow they managed to capture that empty, creepy feeling left behind after a great (and bizarre!) celebration.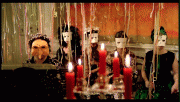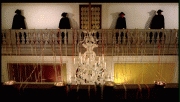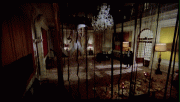 The story may seem a bit simplistic, but upon closer inspection (with consideration paid to the symbolism) it takes on darker notes. It pretty much boils down to the fact that kids are creepy, and jealously possessive undead ones are worse! What I like most about this film is that we never actually see a ghost, and most of the bizarre occurrences can be rationalized.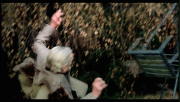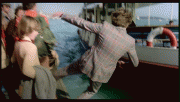 This film won't be for everyone. As I previously mentioned, it is rather slow, with very little action. I believe all the action is pretty much captured in the screen shots posted here! There isn't a big payoff for the long wait, either. If you are, however, fond of dark, atmospheric mood-movies, then check it out. I don't believe it's been re-released yet, but used copies seem to be abundant on Amazon and Ebay.