(Bruno Mattei, 1994)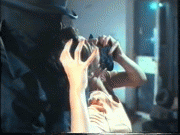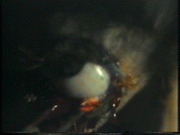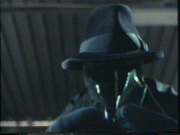 Too little, too late, Bruno! This might have been groundbreaking if it had been released in 1981, before Tenebre, but alas... Tenebre came first! Why do I keep mentioning Dario Argento's beloved Giallo Tenebre? Probably because that's exactly what Mattei rips off almost in its entirety here!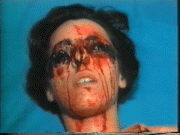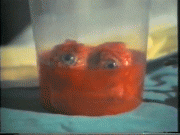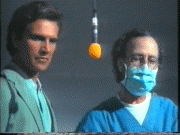 Giovanna is a successful comic strip writer, creator of the immensely popular Doctor Dark series. An insane fan starts killing people the same way as the Doctor Dark character, leaving their eyeballs for Giovanna to find. The media are quick to condemn her work, and the police question her about the deaths (to which she replies, "If they kill someone with an electric drill, do you take it out on Black & Decker?"!!) Like I said, if you've seen Tenebre, you know EXACTLY who the killer is in the first 5 minutes!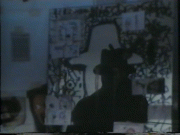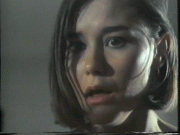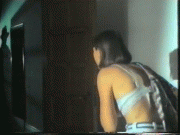 That being said, Madness is still a guilty little pleasure. It retains that naive 80s low budget charm, though filmed in '93. It's a little sad that Bruno hadn't made more Gialli, as he clearly did have an eye for color and imagery. The deaths are nice and bloody, and we get to see a few eyeballs first pulled from the socket, then sliced out with broken glass! The soundtrack, also obviously Tenebre-inspired, isn't half bad either. Sadly, this doesn't amount to much when you KNOW HOW IT ENDS 5 MINUTES IN!! And the killer's motive for the murders is absolutely ridiculous!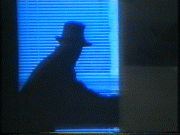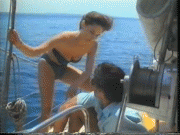 This is recommended for completists only, and it's just as well as this title is extremely difficult to track down. Mine's an old VHS rip I managed to dl a while back; still waiting for an official release!