(Dario Argento, 1993)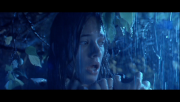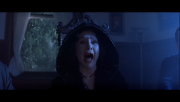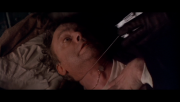 Bulimic drug addict Aura Petrescu (Asia Argento) is talked out of jumping off a bridge by passing motorist and former drug-user David Parsons (Christopher Rydell). After a very brief lunch Aura runs off, only to be escorted by police back to her parents' house and told she'll be returned to "the clinic" the following morning.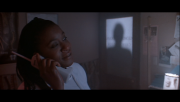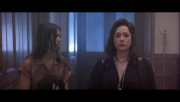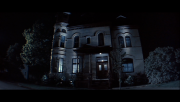 Aura's mother Adriana (Piper Laurie!), a powerful medium, holds a seance that same stormy night and frightens the participants when she becomes possessed and runs off into the woods with her husband in pursuit. Aura follows them only to come upon their decapitated bodies and a figure in black making off with their heads. From the news David discovers Aura's identity and whereabouts, and takes her under his wing. Meanwhile, the killer, dubbed The Headhunter by the press, continues his reign of terror, decapitating his unfortunate victims with a custom-made motorized wire noose. David undertakes the task of unmasking the psycho on his own, which is never a good idea in this kind of film!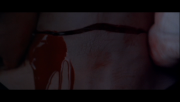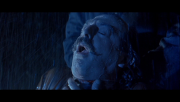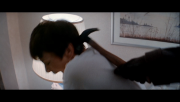 Though it does play out like an Argento best-of, and contains some rather goofy moments, Trauma does have it's merits. His fans will recognize a variety of images and themes from his earlier gialli, from toys to insects and lizards, broken glass, water, and of course the old black leather gloves. Trauma doesn't disappoint in the cinematography department either, as would be expected of Dario.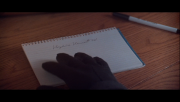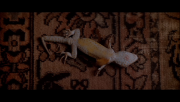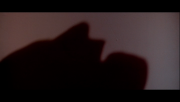 There's some wonderfully tense scenes, and the deaths, though short on the traditional Dario gore, still maintain his mean-spiritedness and black humor. One may find that the stilted acting and oft misplaced comedic bits throughout distracting and occasionally boring, but the end reveal more than makes up for it.
Now, I present to you, the What Was Dario Thinking? segment of this review. It's a bit unsettling that Argento actually filmed his daughter Asia in the nude. And then there's the talking heads; no, I'm not referring to that innovative band from the days of yore, but actual decapitated heads speaking and screaming. See it to believe it! Buy it
here
.