(Carlo Lizzani, 1983)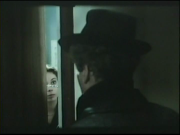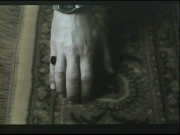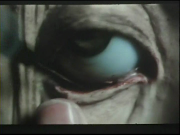 Franca and her husband Antonio want to sell a yellow antique rug given to her by her stepfather so they place an advertisement in the paper. Soon enough a man calls in response to the ad and stops by Franca`s apartment while Antonio is conveniently absent. Franca lets the man in but soon regrets doing so as he invites himself to coffee and begins playing mind games with her. Things go from bad to worse when it becomes apparent that Antonio is not returning and the stranger in her home begins to speak of having gone to jail for killing his wife...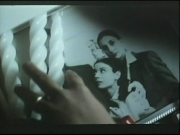 The first half of this throwback to the golden age of gialli is tense, menacing, and moves at a brisk pace. The by-then outdated score by Stelvio Cipriani keeps things swinging despite the lazy camerawork and muted colour palette. Pity it`s all undone in the second half for no reason other than to include as many twists as possible. All logic is thrown out the window at this point, and the story grows less credible and, unfortunately, less interesting as it continues.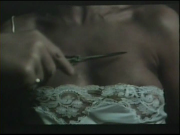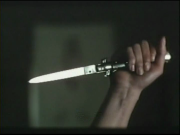 What might have been a nifty little psychological thriller instead turns out to be a lame Hitchcock wannabe, but with none of Hitch`s humor or style. Recommended for die-hard fans of the genre only, and just as well as it`s not yet seen a DVD or Bluray release.