(Mario Bava, 1964)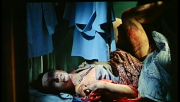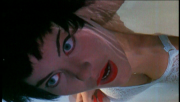 When first released, Blood and Black Lace was one of the most violent and gory films of its time. It's thanks to this film that the giallo subgenre was created, as it introduced the world to leather gloves, razorblades, and mutilated models. Bava's earlier effort, The Girl Who Knew Too Much, may have been the blueprint for the onscreen giallo, but lacked the sleaze, excess, and brutality that came to define the genre.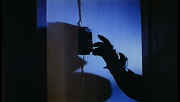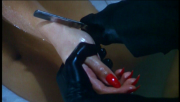 In one of the best opening sequences of all time, the credits roll along to a swinging tune as all the main players are introduced posing alongside mannequins. It's at this point that the viewer realizes this will be a murder-mystery unlike any previously seen!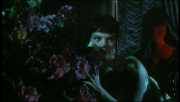 The story begins on a stormy night, as they all do, at the Christian Haute Couture Salon. It seems drugs are a problem at the salon as one of the models, Isabella, has stolen some from model Nicole's boyfriend. Soon after, Isabella is bludgeoned and strangled to death by a faceless man in black, and her body stuffed in a closet in the salon.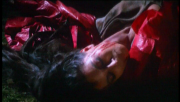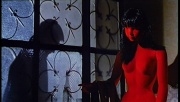 After the police leave, Nicole discovers Isabella's diary just prior to a fashion show. Salon owner countess Christina Como, as well as a handful of models and other soon-to-be suspects, seem concerned about what incriminating entries may be in the diary, but Nicole takes it for safekeeping. She doesn't possess it for long, as someone steals her purse while she's on the catwalk. The murderer, unaware that Nicole no longer has the diary, tricks her into meeting him at her boyfriend's antique shop, where she too is killed.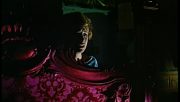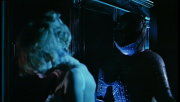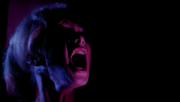 We learn that yet another girl has the diary, and despite her efforts to destroy it, the killer tracks her down, beats her, and burns her face. The police, aware of the dwindling list of suspects, throw all the men in jail to ensure the safety of the women, except the killing doesn't stop...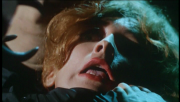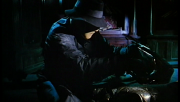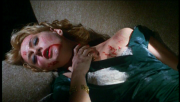 By now (even 30 years ago) the story is a familiar one, but Bava gave it that little something extra with his trademark fluid camerawork, use of abstract and colored lighting, and unique compositions. The story itself is indeed a bit dated, a touch misogynist, and there are far too many talky police scenes, but I defy you to name the killer by the big reveal! Highly recommended, and you can purchase it
here
.