(Pupi Avati, 1983)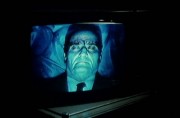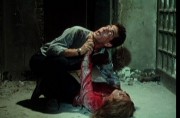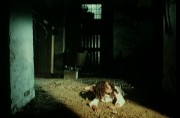 A writer named Stefano (Gabriele Lavia) receives a used typewriter from his girlfriend as a birthday present. He discovers that it formerly belonged to a priest who had used it to record findings on mysterious "K-Zones", places where time and the laws of life and death do not exist. Stefano is inspired to write a novel based on the idea, and sets out to track down the priest. His efforts, however, are severely hampered by a conspiracy of lies, false identity, and knife-wielding scientists intent on keeping their macabre experiment a secret.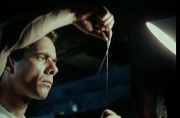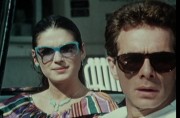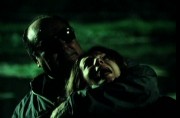 ...So, back in the day (when I was
slightly
younger) I found a horror VHS, titled "Revenge of the Dead" in the corner video store. I had no idea at the time that it was actually the retitled version of Zeder disguised as a zombie flick. On the cover there was a zombie tearing it's way up through the ground. I read the synopsis; by all appearances it was an old zombie movie I hadn't yet seen. Enthusiasm for the film dropped considerably, though, within the first 15 minutes or so. No zombies. Little gore. No scares that could compete with the gore-soaked horror and slasher movies that my brothers and I regularly rented. Everyone watching fell asleep, myself included. It wouldn't be until I was aware of Italian horror as a whole that I tracked it down again, for a second viewing.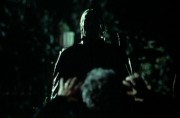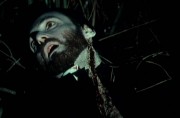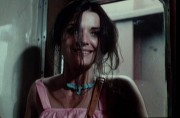 The second time around I had no expectations, but was not disappointed. I found it a bit slow and talky, but was quite impressed by Avati's stylistic approach. Practically every other scene in Zeder is set in the dark, with minimal lighting, This, paired with the stringy sci-fi synth soundtrack by Riz Ortolani (and a lot of oldschool shrieks and moans) creates an otherworldly dark ride of a horror film.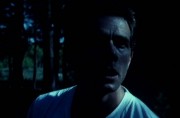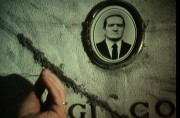 My complaints are few: the dialogue, acting, dubbing, and special effects are, as expected in these situations, terrible. The story itself seems to be a rework of the concept for Stephen King's novel "Pet Sematary", which was also released in '83. The film is also incredibly low-budget, though Avati does manage to wring every drop of atmosphere and suspense from it, and with little need for excessive gore. I don't recommend Zeder for anyone who has no attention span, but for the few remaining who do, I say give it a try.