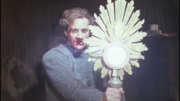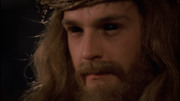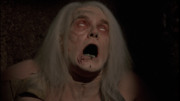 In the Abbey of San Pietro En Valle, in 1506, a frighteningly powerful man possessed by Satan is sealed in a room, in the catacombs, which is then walled-over. About 400 years later, a young teacher named Elizabeth is invited by forward-thinking Brother Orsini to study at the men-only monastery. This angers the cold and austere Brother Marinus,the only priest who believes in the legend of the demon trapped in the catacombs. He believes that it has escaped, and will use Elizabeth as its vessel, but is laughed-off by Orsini and outsider priest Father John. Indeed the beast has escaped its prison, and is lurking in the catacombs, waiting for unfortunate souls to take.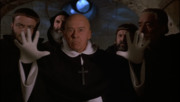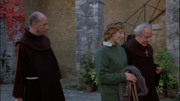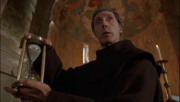 This Italian-American production was made during the decline of horror's popularity, Italian horror's especially. It was filmed entirely in Italy, but looks distinctly American due to better production values and multinational cast. The cinematography was handled by veteran Sergio Salvati, and the soundtrack composed by Pino Donaggio. The acting is also better than expected, but far from perfect.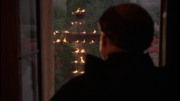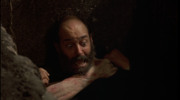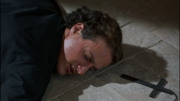 On the downside, there is little bloodshed, and the film relies heavily on atmosphere and a sense of dread, both of which are continually generated and then ignored. The buildup never pays off. Many of the spooky goings-on occur, and are then forgotten - missed opportunities for scares or adding depth to the story. I found the hasty ending to be a letdown due to a brief and weak Final Battle. So what might be of interest to potential viewers? The sacrilegious content, of which there is much, whether it be employed in a comedic or horrific sense. The Killer Jesus scene, though foreseeable, was still a nice touch.
I wasn't thrilled by Catacombs, but it was better than I expected, given familiarity with late 80s films of this sort.