(Paolo Cavara,1971)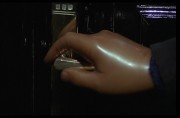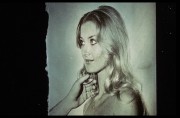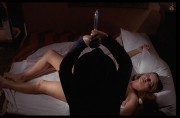 Here's another title that helped define the genre. It has not one, not
two
, but
THREE
Bond girls (Barbara Bach, Barbara Bouchet, Claudine Auger), a sometimes dreamy, sometimes menacing Ennio Morricone score, and of course, a rubber gloved, fedora-clad maniac.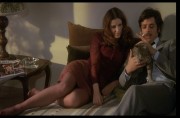 Inspector Tellini (Giancarlo Giannini) is in pursuit of a madman responsible for the muders of several beautiful women. The poor girls meet a gruesome end, each paralyzed by a needle through the neck so that she's forced to watch herself being disemboweled, a practice, Tellini learns, that's typical of a certain type of tarantula-killing wasp. True to form, the killer is always one step/ victim ahead of the police, and is quite aware of where Tellini lives, and his growing proximity.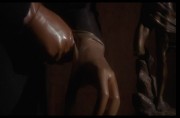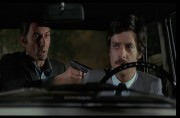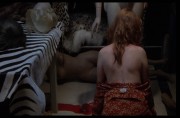 TBBOTT is classic giallo, and has most, if not all, of the conventions, storywise and visually. Expect swingin' sets, retro fashions, nudity, violence, (cheap) gore, mannequins, shining blades, and so on. There's an odd visual cue, that of a fringed swag lamp being turned off by the killer prior to each murder, that I found sinister and intriguing, much the same as the killer observing the painting in Dario Argento's
The Bird With The Crystal Plumage
. With the exception of the set-pieces, the cinematography here is a bit dull when compared to it's brethren, but the violent and sensual aspects, heightened greatly by the aforementioned Morricone soundtrack, should hold most viewers' interest well enough. Definitely recommended.