(Claudio Fragasso / Bruno Mattei, 1990)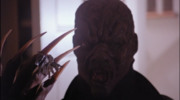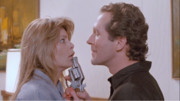 Melanie Beck's marriage is on the rocks, her daughter is in the care of another couple, and she has been receiving lewd phone calls. Things take a turn for the worse when she is attacked by masked murderer who beats and sexually assaults her before being scared away. The incident leaves Melanie in a shocked mental state, unable to recall who or where she is. Severely depressed, she attempts suicide, but is thwarted by an obsessive stalker named Axel. He then locks her in a motel room, where he makes his sordid intentions more clear.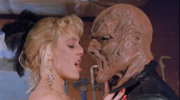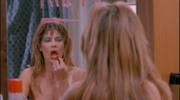 The dream team of Fragasso-Mattei strikes again. Night Killer is as wonky and titillating as any of their past material. The expected terrible overdubbing of characters' voices is woefully absent in Night Killer, given the American cast, but the laughable dialogue and delivery remain. Realism is again thrown out the window, and the no-buget effects will provide some laughs. One may also notice a sprinkling of scenes taken from other films, most notably the scene in Demons wherein a woman is running about backstage, clutching at her throat. The acting, though strained and hammy, is still some of the best in Fragasso's films. Also, there's a lot of boobs on display.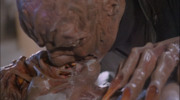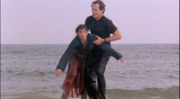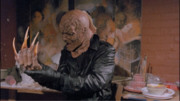 Though originally written and directed by Claudio Fragasso, when producers noticed the finished product was too short and needed some trashier horror elements, frequent collaborator Bruno Mattei was called in to create and shoot more material. You can tell who directed which scenes - Fragasso spends more time developing characters, while Mattei provides the gore. Overall, it's a silly attempt at an erotic psycho-thriller that provides more chuckles than chills, but still gold for those who dig the dream team.