(Ruggero Deodato, 1988)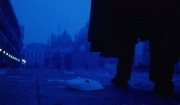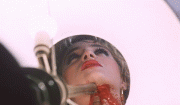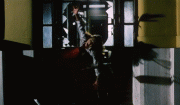 By the late 80's, the film industry (horror especially) in Italy had pretty much dried up. Horror movies had become so cliched and half-hearted, that one would have a hard time cutting through all that rind to find the tasty cheese bits. I'll spare you the trouble. This late offering from Ruggero Deodato stands a cut above the rest with an outstanding cast that includes Michael York, Edwidge Fenech, and Doctor Loo... er, Donald Pleasence!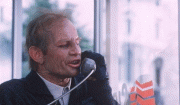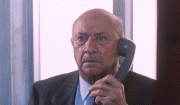 Michael York is Robert Dominici, a pianist who is rapidly aging due to a genetic defect. As if losing his hair and virility weren't enough, he also seems to be losing his mind.. and his temper. His rapid degeneration does have the positive aspect of making him unrecognizable to the police, which is handy when you tend to cut people up with swords. The film contains several fantastically gore set-pieces, and yet never dives into slasher territory. It's the cat-and-mouse games that Robert plays with the inspector (Pleasence) that make this so much fun to watch. York is a riot to watch as he taunts Inspector Datti, even going so far as to murder an officer right under his nose!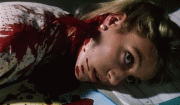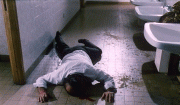 True, some of the effects are a little on the cheap side (the dream sequence, most notably), but the main gore pieces are outstanding in their realism and execution (haw!). The gore isn't what makes Phantom of Death work; it has a tight story with a tangible plotline (a first?) and believable characters. You can feel the desperation and malice oozing out of York in the last third. And it's refreshing to watch a Deodato movie that doesn't involve cannibalism or rape. Recommended.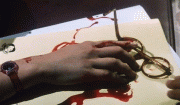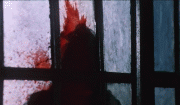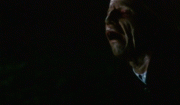 Trailer here
.